Connect with your social network account
1. Where can I find valid information on COVID-19 (Coronavirus) related to international badminton tournaments?
This will be updated with new information as required and will stay at the top of the section.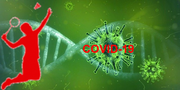 2. Where can general information be found regarding COVID-19 on how players, officials or Member Associations should deal with the situation?
Everyone should seek advice from their own health authorities and be sure to receive updates through official sources and the BWF.
BWF is following the advice of the World Health Organisation (WHO).
BWF has issued statements and updates on the situation related to COVID-19 and the impact it has on the badminton community. These statements also include general advice on how to act in relation to COVID-19 when travelling to tournaments and gives guidelines on general preventative measures.
3. What advise had BWF given to hosts of tournaments?
BWF, Continental Confederations and hosts of all BWF-sanctioned tournaments are in close contact regarding the COVID-19 situation.
The objective is that tournaments are staged as scheduled unless public health authorities in that country provide a directive to not stage the tournament.
BWF has provided hosts with guidelines to help them prepare and to ensure that contingency and safety plans are in place in the event that something happens.
All hosts are diligently working to secure the health and safety of all participants at these tournaments.
BWF is also working with Continental Confederations and hosts to ensure that information is provided to participants on local conditions specific to the country where the tournament is hosted.
4. Will players entered in tournaments be automatically withdrawn if a tournament is postponed or cancelled?
Yes. All players will automatically be withdrawn from the tournament by the BWF. No further action is required.
5. Will withdrawal fees apply if a tournament is postponed or cancelled close to the tournament date?
No withdrawal fees apply. This is irrespective of the time the tournament is postponed or cancelled.
6. Will players have to enter again into a postponed tournament if they were previously entered for the originally scheduled tournament?
Yes. They will have to enter again once the postponed tournament opens up for entry. A revised prospectus with tournament information and new entry timelines will be sent to all Member Associations in due course once a new tournament date has been agreed with the hosts.
7. If BWF World Tour tournaments – Super 1000, Super 750 and Super 500 – are cancelled, how will this affect Player Commitment regulations?
If Super 1000 or Super 750 level tournaments are cancelled, no fines apply to players for not being able to play in the tournament.
If a Super 500 level is cancelled, BWF will on a case by case basis consider if commitment regulations will be adjusted for particular players affected by the cancellation.
Tournament cancellations at other levels are not related to the mandatory participation commitments so this will not lead to any changes to these rules.
8. How will the postponement and cancellation of tournaments affect the Olympic Qualification period. Are there any changes being planned?
BWF is not, at this point in time, planning to make any adjustments to the regulations related to the Olympic Qualification period.
It is unfortunate that some tournaments have been postponed or cancelled and BWF appreciates that these tournaments have been part of players' plans to seek qualification for the Tokyo 2020 Olympic Games and other tournaments where qualification is required (such as the HSBC BWF World Tour Finals).
Any change to the existing Olympic qualification rules will affect different players both positively or negatively, and with the present level of postponement and cancellation, BWF does not believe that making changes is appropriate.
The postponement or cancellation of tournaments is not within the control of hosts, BWF or the badminton community, but is caused by ongoing developments as a result of COVID-19 in different areas of the world and decisions will be taken based on information provided by public health authorities.
9. Can players enter into other tournaments where the entry deadline has passed?
No. All entry deadlines apply as usual and entry deadlines will not be extended for any tournaments due to postponement or cancellation of other tournaments.
10. What is the status of BWF tournaments on the calendar? Will more tournaments be postponed or cancelled?
To date, four tournaments have been postponed or cancelled as a result of the COVID-19 outbreak:
> CIPUTRA HANOI – YONEX SUNRISE Vietnam International Challenge 2020 (International Challenge)
> Lingshui China Masters 2020 (BWF Tour Super 100)
> Polish Open 2020 (International Challenge)
> YONEX German Open 2020 (HSBC BWF World Tour Super 300)
One tournament, the Fajr Badminton International Challenge 2020 (International Challenge), has been taken out of the Olympic Qualification process due to security risks and general travel advice from a significant number of governments around the world against travelling to Iran.
All other tournaments on the BWF calendar within the Olympic qualification period are scheduled to run. BWF and the hosts are closely monitoring the situation in countries where scheduled tournaments are hosted and will inform the badminton community immediately if the status of these tournaments change. No absolute reassurances can be given on any potential negative impacts to scheduled tournaments as a result of the COVID-19 outbreak.
11. What is the latest date a tournament can be postponed or cancelled due to COVID-19?
There is no "latest date" in place for a tournament to be postponed or cancelled. All hosts intend to run their tournaments as scheduled.
If COVID-19 develops in a way where national public health authorities provide directives against the tournament being hosted, the host and BWF will have to take necessary decisions and actions at that point in time. No absolute reassurances can be given on any potential negative impacts to scheduled tournaments as a result of the COVID-19 outbreak.
12. What about players who have already travelled to tournaments? Are there places for them to practise at the venue of postponed or cancelled tournaments, or other locations?
Players and teams already travelling to tournaments may be affected by the postponement or cancellation of a tournament, and may need a place to practise for a period of time until going to the next tournament.
BWF advises that all players and teams make contact with the tournament host of the postponed or cancelled tournament, or the next upcoming tournament host, to request practice courts. BWF will be in touch with all hosts and encourage them to assist players and teams in the best possible way.
13. Can players and Member Associations receive refunds on flight tickets and hotel accommodation if a tournament is postponed or cancelled?
The postponement or cancellation is not within the control of tournament hosts, but is caused by the COVID-19 outbreak (therefore a Force Majeure).
Tournament hosts cannot be held liable for costs of flight tickets and hotel accommodation booked by participating players, Member Associations and other participants.
BWF advises that participants try to get refunds on flights tickets from the relevant travel agency or airline (this is often dependent on how the original flight ticket booking has been made). During this challenging and slightly uncertain period of time, it should be considered that flight bookings be made where it is possible to cancel the ticket and have the payment refunded.
Regarding hotel accommodation booked through the tournament host, the booking conditions informed by the host will apply. All tournament hosts are expected to try their best to mitigate against the unfortunate circumstances caused by a postponement or cancellation and hosts should seek to discuss solutions with official tournament hotels. This will have to be handled on a case by case basis, and, if it cannot be secured that prepaid amounts are refunded, participants may be liable to pay full amounts in line with the booking terms informed in the prospectus.
Source: BWF
---
05 tournaments be postponed/cancelled/suspended (updated on 3/17/2020)
[*]YONEX Swiss Open 2020 (Suspended)
[*]Orleans Masters 2020 (Cancelled)
[*]YONEX-SUNRISE India Open 2020 (Suspended)
[*]CELCOM AXIATA Malaysia Open 2020 (Suspended)
[*]Singapore Open 2020 (Suspended)
---
More and more tournaments be postponed/cancelled/suspended (updated on 3/31/2020)
[*]2020 European Championships (Suspended)
[*]Badminton Asia Championships 2020 (Suspended)
[*]XXIV Pan Am Individual Championships 2020 (Suspended)
[*]BARFOOT & THOMPSON New Zealand Open 2020 (Suspended)
[*]Olympic 2020 (Postponed)
---
More and more tournaments be postponed/cancelled/suspended (updated on 4/13/2020)
[*]TOYOTA Thailand Open 2020 (Suspended)
[*]BLIBLI Indonesia Open 2020 (Suspended)
[*]YONEX Canada Open 2020 (Suspended)
---